It's undeniable that thriving email lists can be invaluable selling tools. Every $1 spent in email marketing can yield an average return of $42, which is at least partially why 81% of small businesses use email as a primary sales and customer acquisition channel.
Your email list can be a potential goldmine, but that's likely only going to be the case if you're able to consistently grow and expand that list.
In this post, we're going to talk about 5 simple and strategic ways to grow your email subscriber list quickly regardless of your business's size or industry.
1. Set Up an Easy-to-Complete Subscriber Form
While some email subscribers will automatically join your list when they make a purchase, you don't want to rely entirely on purchases to grow your number of subscribers.
Having an easy-to-use signup form embedded on your site is an important first step. This form needs to be reliable, because if users have trouble subscribing they typically won't continue trying. The subscriber form should ask for their name and email, though you can ask for more information.
For example, an event planner might ask the user what their expected wedding date is, and an ecommerce site offering birthday discounts for sign-ups should ask about the month to send the coupon code.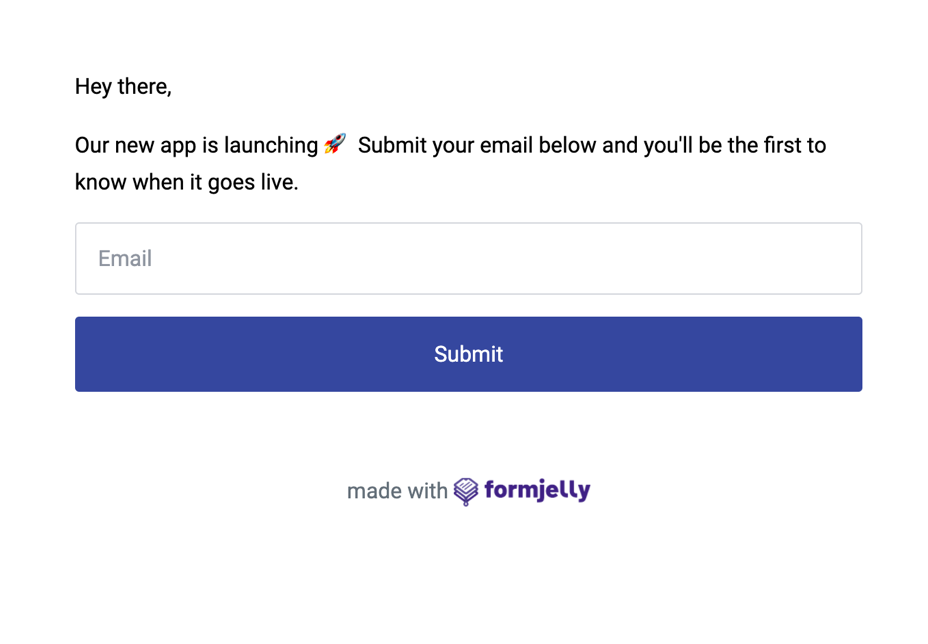 In addition to asking for relevant information, make sure that you're using micro-copy above the form to explain what users get out of subscribing. Do they get updates about new products, information about sales, email newsletters with tips and tricks, or discounts?
Choosing a reliable and secure form builder is important, so take a look at Formjelly! We have customizable email subscriber lists and a ready-made mailing list template here, all of which can be embedded on your site.
2. Offer Valuable Lead Magnets
Want users to subscribe? Giving them an extra incentive to do so can help grow your email list.
Lead magnets can work for any business, but they're particularly valuable for B2B brands that may not give out discounts or freebies as often as B2C and retail businesses.
Lead magnets are often free resources like an ebook, webinar, or checklist that users can get simply by signing up for your email list. After completing the signup form, they'll receive an email with the resource.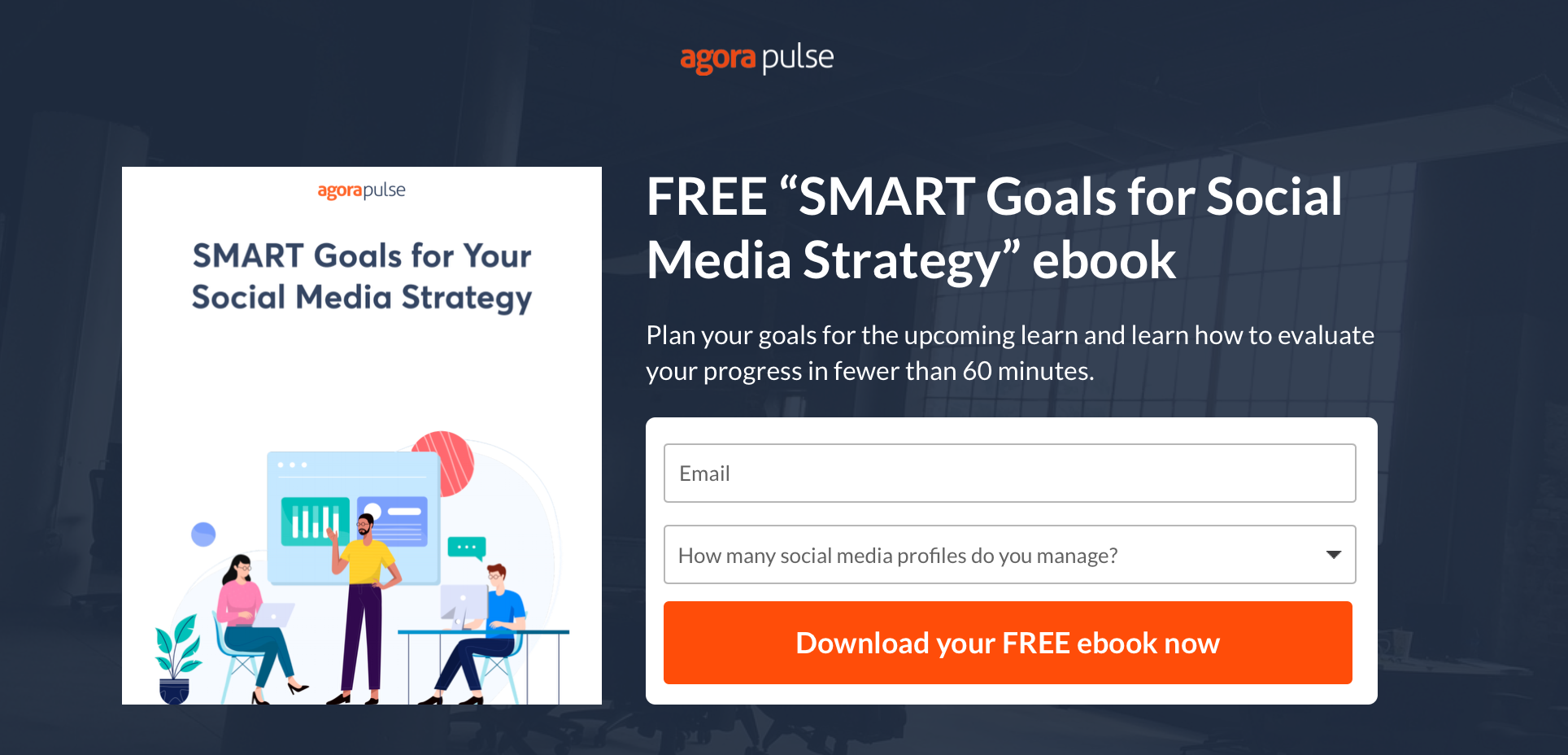 When creating lead magnets, be strategic and keep your target audience at the center of what you're doing. It's better to create resources that will strongly appeal to your niche audience than a larger general audience who may only sign up exclusively for the lead magnet and never check back in again.
If a content marketer wanted to build an email list, for example, they might get more downloads if they write an ebook about writing a great blog post… but that won't just appeal to their target audience of B2B brands.
It may attract attention from people who want to start personal blogs as a food blogger, mommy blogger, or travel blogger. They aren't the target audience, however because they're unlikely to ever become clients. The marketer will be much better off writing a whitepaper about how content marketing can impact a brand's traffic year-over-year.
3. Have a Killer Email Newsletter
When brands first thinking about email marketing, they're typically thinking about late-stage funnel sales copy that's designed to push direct conversions quickly. This is clearly a valuable use of email marketing, but it's not the only use.
Having a strong email newsletter that is content-oriented instead of sales-oriented can help you build up an email list and increase engagement rates. It's a little like a mini-blog or resource that you send once a month, which can include anything from tips on how to get the most out of a product, business tips, or links to industry-relevant resources.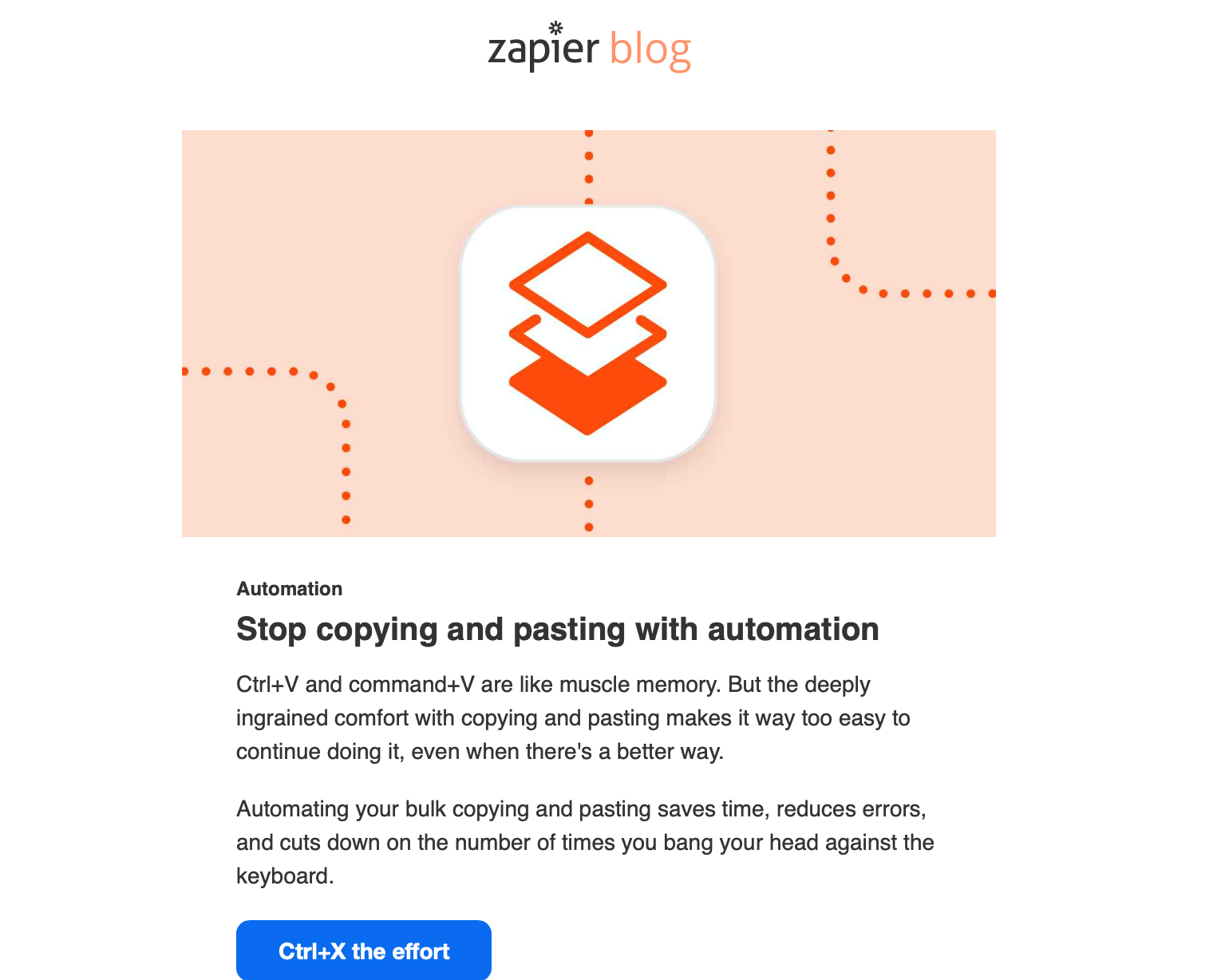 Your email newsletter should be treated as part of your content strategy and not part of your sales strategy. Focus on offering value and information first.
4. Drive Blog Traffic to Subscribe
If you have a blog, you can leverage it to drive readers to become subscribers.
Blog posts towards the top of the funnel may not be an ideal fit for pushing sales quickly, but they can be used to show that you're knowledgeable and have something to offer.
Encouraging users to subscribe either for an email newsletter or for a lead magnet can capture colder audiences who aren't ready to purchase yet but who are definitely interested in your business.
To do this, make sure that you're using a call to action (CTA) at the end of your post to ask people to sign-up, and either link to a sign-up form or have one embedded there.
5. Have Enticing Offers For Subscribers
Do you have something concrete that you can offer potential subscribers, even outside of a lead magnet? Make sure that you mention it and feature it as a selling point to your email newsletter, even prompting it with pop-up optin boxes on your site.
Looking for some inspiration? Here are a few easy ideas:
10% discount off their first order
Free shipping / free returns
Free trial or demo
Free 15/30 minute consultation
Free / discounted first appointment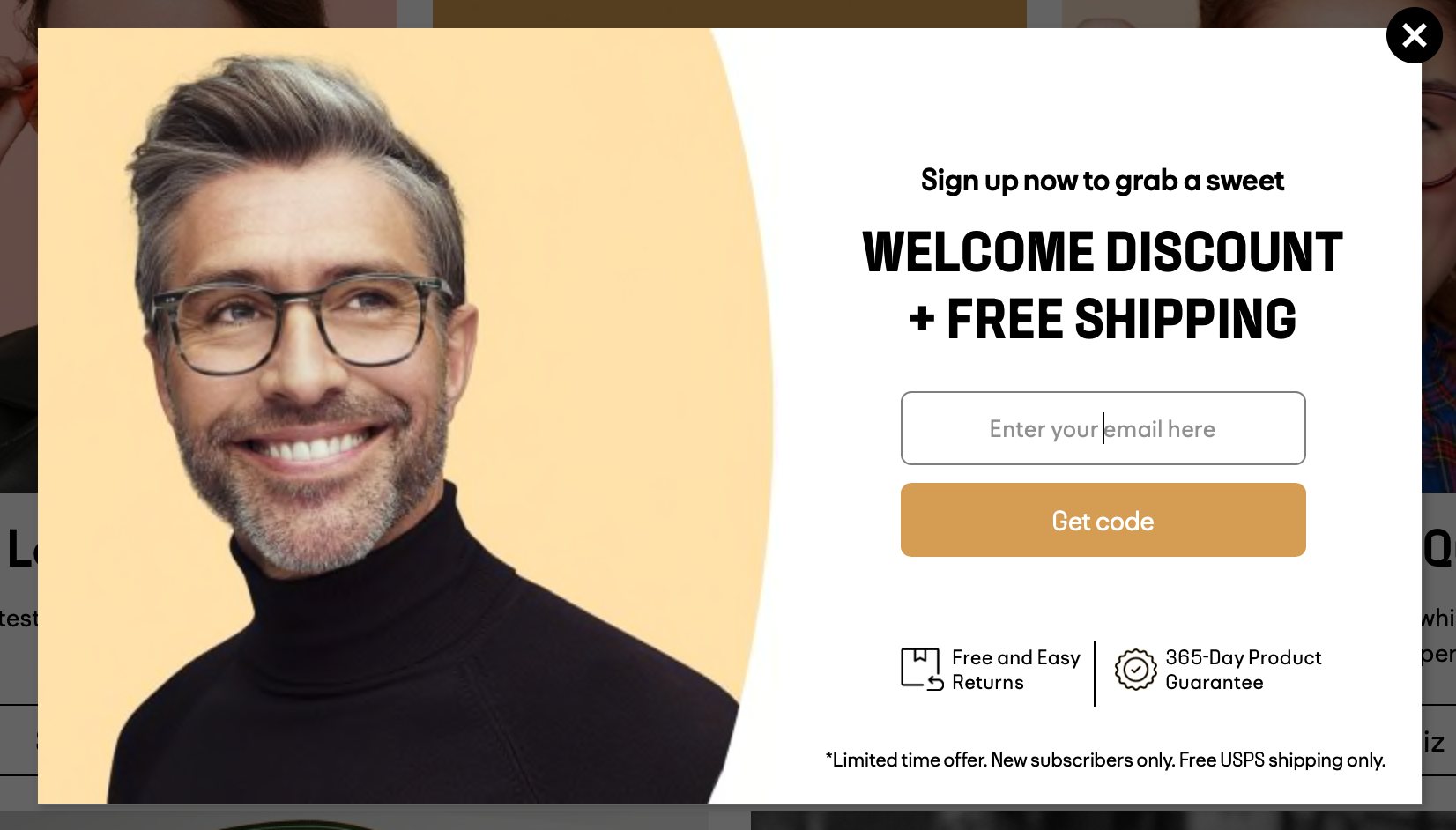 Immediately after they complete the opt-in form, have an autoresponder ready to go that will give them access to whatever incentive they joined for.
Final Thoughts
The process of growing your email subscriber list will take time, but it's well worth it when you put consistent effort towards your goal. Remember to have multiple touchpoints on your site that are geared towards increasing email subscribers for best results, incorporating several of the strategies discussed here instead of a single one.
And no matter what, choose a reliable mailing list form so that you don't risk missing out on capturing lead and subscriber information when it's submitted. You can learn more about how we can help here.
Interested in learning more about how to attract more leads and convert more customers? Subscribe to our blog so you never miss a post!