As a small business owner who works with a large number of small business owners, I know one universal fact to be true: Admin work is the worst.
Most of us who started our own businesses did so because we were passionate about our specialized products or services. I love writing, just as other small business owners and freelancers may also love graphic designing, baking, and creating SaaS tools. Very few go into it exclusively for (or even often aware of) the overwhelming admin work attached.
Running a business is no easy task, but the good news is that there are plenty of truly exceptional solutions that make the headache of admin work much less painful.
In this post, we're going to take a look at the 9 best admin-streamlining tools for small business owners that will be a gamechanger for your day-to-day operations.
Zapier is essentially the ultimate integration of all integrations. It offers advanced automation capabilities that can sync up with over 3,000 different apps and tools, connecting them so that time-consuming tasks can happen automatically.
If, for example, you want all of your new Calendly appointments to be sent to your CRM, you can use a Zap to automatically do exactly that. They even have filters so you can customize it; you can have contacts from appointments sent to your CRM only if they haven't already been added into the system, preventing duplicates.

Get alerts on your phone if you've spent too much in a certain category on YouNeedaBudget, or automatically send new help desk messages to team members on Slack. There are endless automation options that are a lifesaver.
There are plenty of great invoicing, accounting, and expense tracking tools, but Freshbooks is my favorite. I've been using it for over five years now, and I recommend the tool to everyone.
Freshbooks is accessible, it's easy to use, and it's more affordable than some alternatives out there.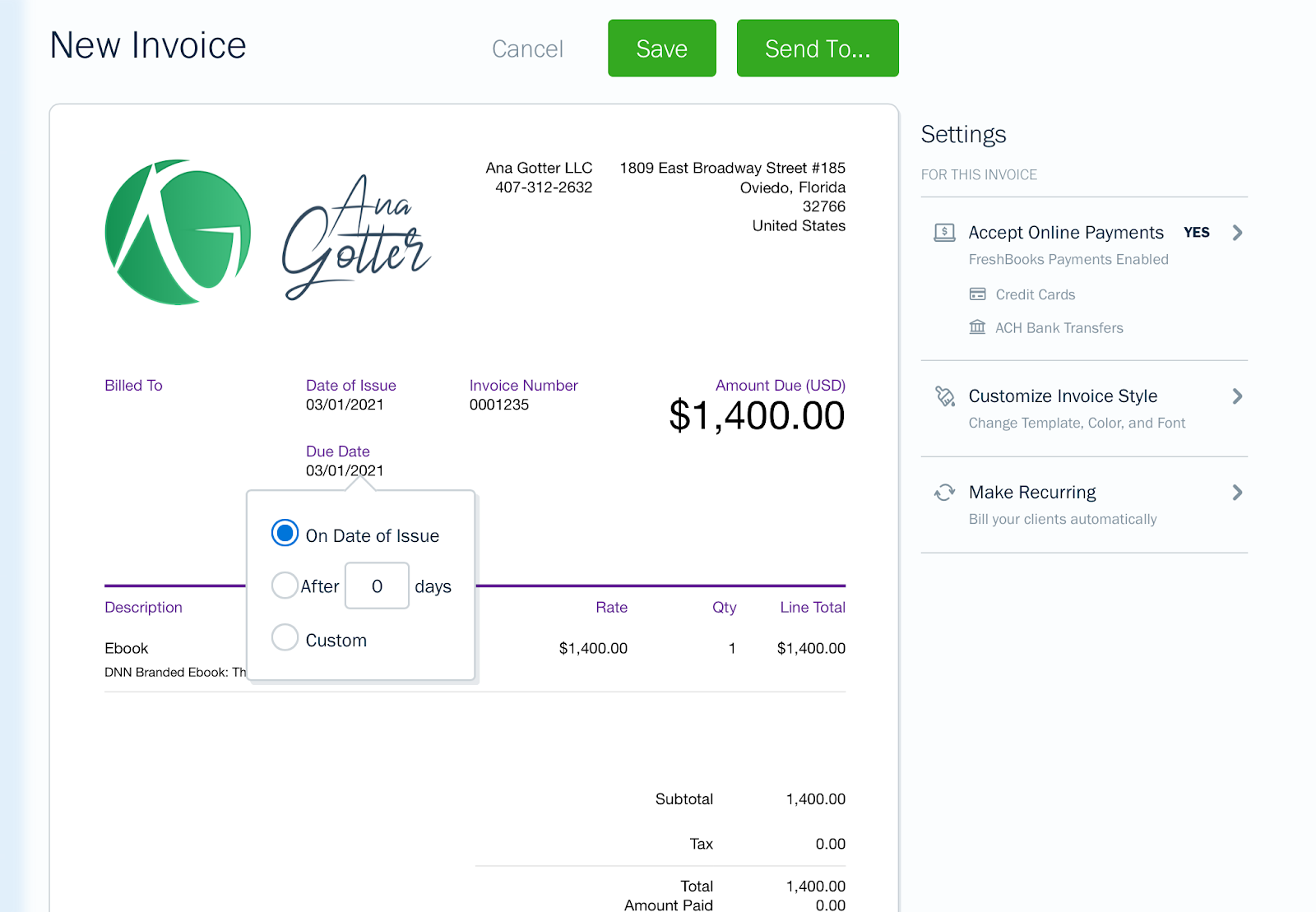 You can keep it as simple as you want and just create invoices as assignments come in and upload expenses one at a time. You also have the option to set up advanced features like retainer clients, invoice templates, sync up automatic expense tracking with your business credit card, and more. It can integrate with tools like Gusto, it has time-tracking features, and you can grant access to team members or your accountant.
Financial management is one of the most difficult parts of admin work for small businesses, and Freshbooks is a great way to streamline a lot of the heavy lifting while making sure that you get paid.
Contracts are a dreaded but necessary part of doing business. Even before COVID, many businesses relied on virtual delivery of contracts so there wasn't a need to make special visits out to a location just to sign a few papers. Now, paperless and convenient digital contract sending and signing tools are essential.
HelloSign is my go-to choice. It's fast, reliable, and easy to use. You can sign documents yourself, or send them out, and you can choose which users sign in and in what order.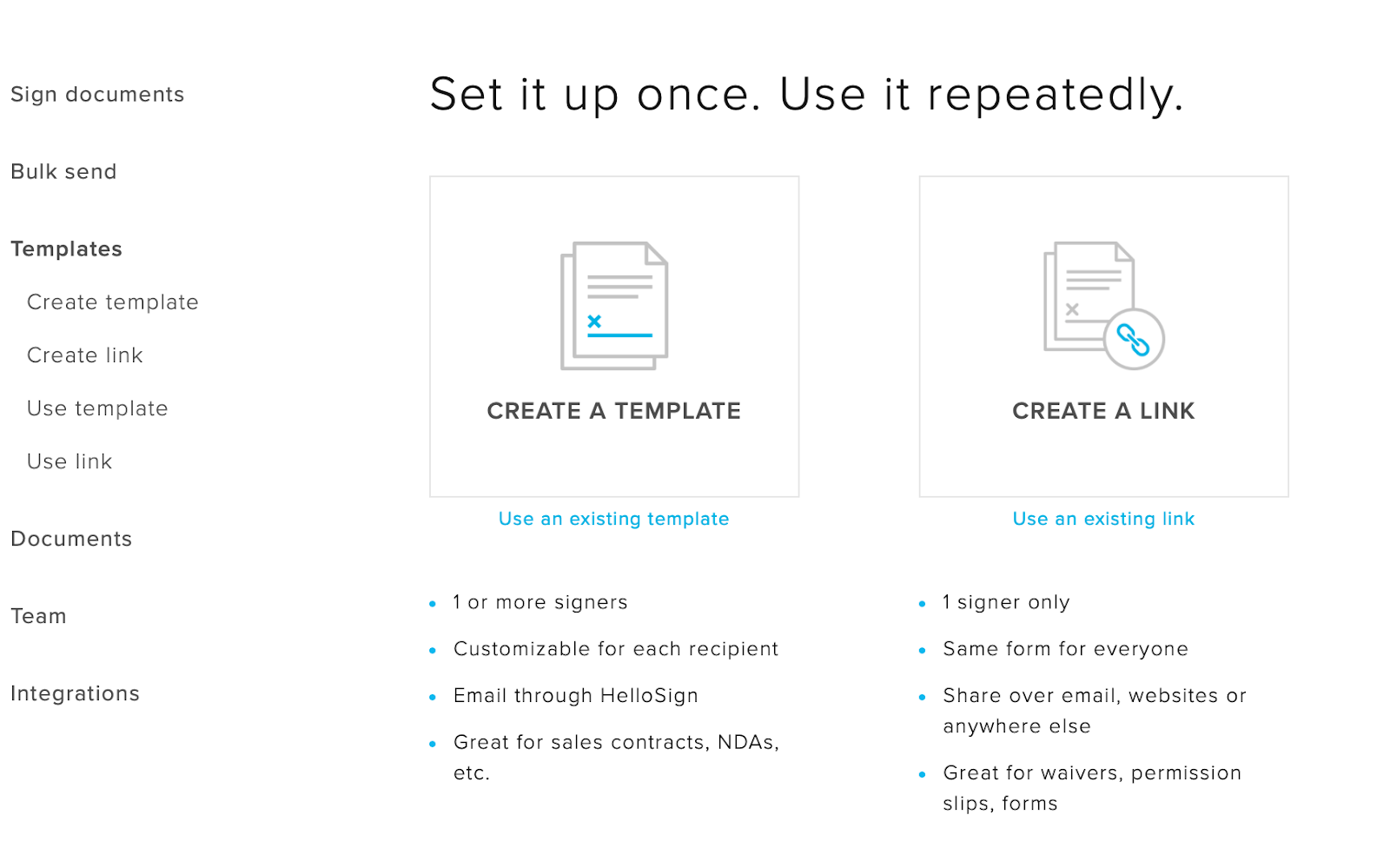 For businesses who use a standard contract with multiple clients, there's also a great template feature that can save you an enormous amount of time moving forward.
Almost all small businesses will need customized, flexible, and secure forms, including job application forms, client intake forms, lead forms, customer surveys, and more.
At Formjelly we take pride in providing secure, privacy-focused forms that make it easy for you to collect data without having third-parties trying to track the data for themselves. These forms can be shared via links, on social media, and embedded on your site.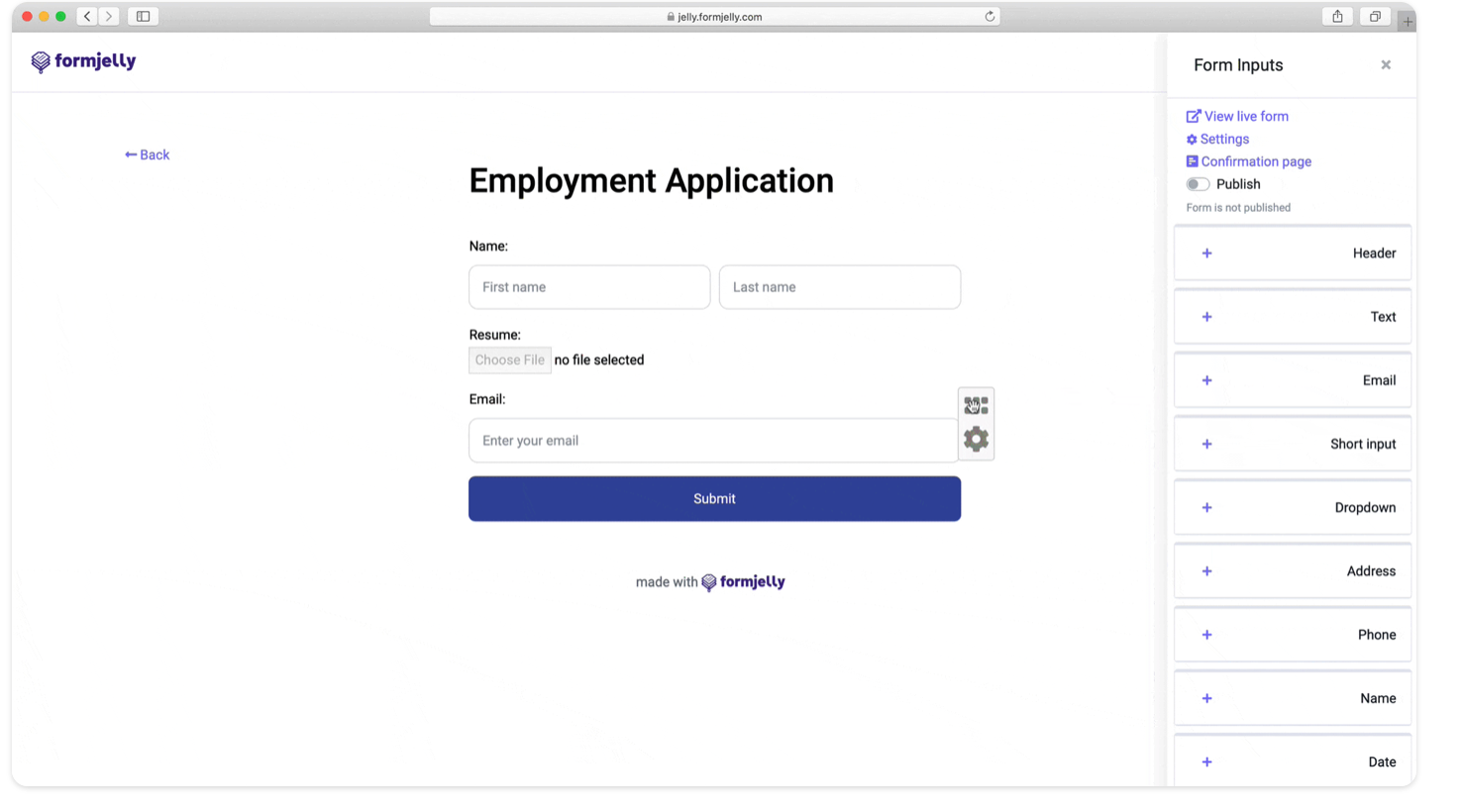 While you can build forms completely from scratch, we've also got a library of templates that you can use to get started. We use a visual builder, meaning there's no coding or design knowledge needed; drag and drop different form elements into place, and customize away.
You can start your free trial here.
Appointment booking can take up so much time when you're conducting it exclusively through email. You've got multiple back and forths with "is this time good for you" until you can both find something that works.
Skip the hassle, and go straight for appointment booking software like Calendly. You can post a link on your site that users can click to book a call with you, where they'll see available times and dates they can choose from.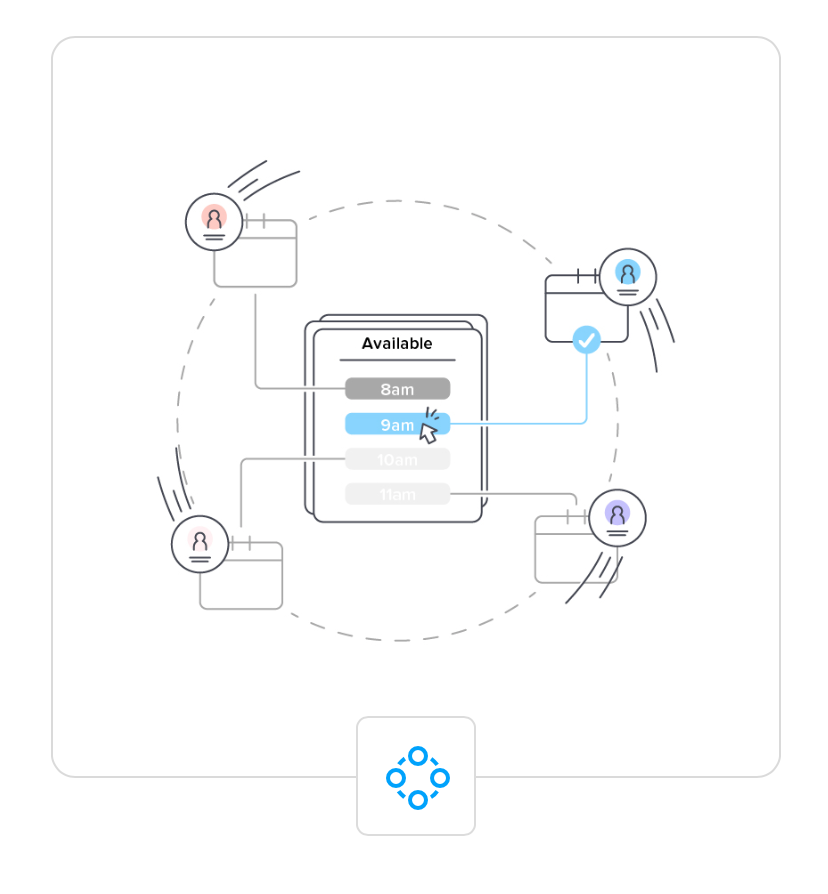 You can automatically limit calls to time limits (like fifteen or thirty minutes), and block out times when you won't be open to taking calls. You can also set up calendar integrations so that both you and the person booking the appointment can add it to their schedules, ensuring nothing is forgotten on either side.
Payroll is a nightmare, and even single-member LLCs who elect to be taxed as an S-corp (like myself) really need to be conducting payroll regularly. In my case, I need to pay quarterly taxes, pay myself a salary regularly, and pay unemployment taxes.
Finances are a huge hassle, and payroll can be a particularly unpleasant headache. That's where Gusto comes into play.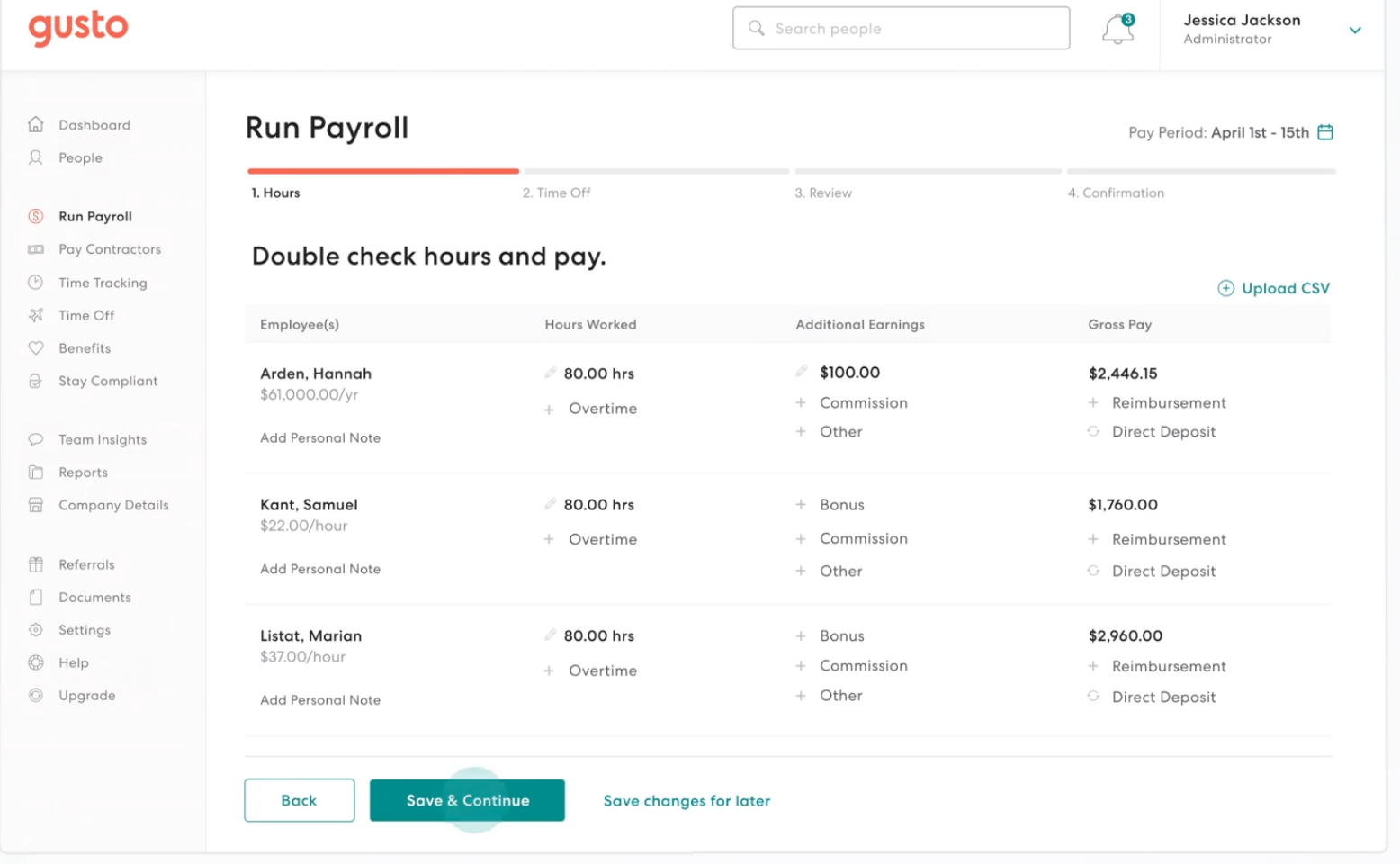 Gusto is a pretty outstanding tool that you can use to pay your team (even if it's just yourself), scheduling payroll and defining the amounts paid, and paying taxes automatically as part of the process. It's easy to set up, and even easier to use.
As a huge bonus, you can give your accountant access so they can set up Gusto for you, if you need help, and to manage payroll moving forward, even if otherwise-complex time tracking was involved.
Small businesses typically grow over time, and once you have a few employees on your hands, one of your most-dreaded tasks might just become employee scheduling.
When I worked as a third-key at a jewelry store who assisted in scheduling, I had to manually try to piece together a coherent schedule based on seven different employee's unique requirements.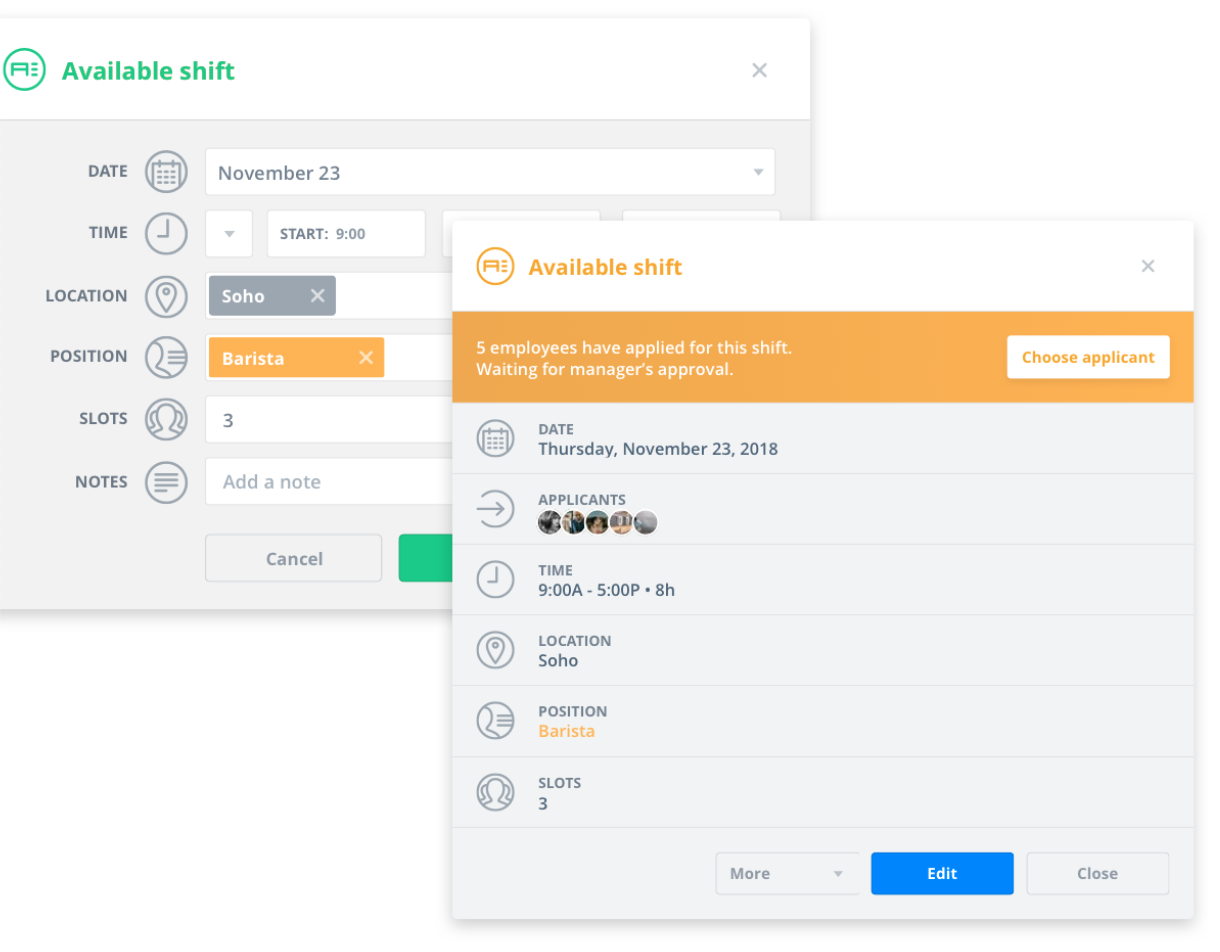 Sling is a free employee scheduling tool that streamlines the entire process, even factoring in your budget and employee's different roles and pay rates.
This is more than just a schedule generator, though; you can let employees pick up shifts they want, request time off, create scheduling templates as your go-to for the next week.
Project management is a lot to keep up with, especially if any of your team members (internal and external) are working remotely in any capacity.
Basecamp is one of the top project management tools available right now, making it easy for your team to set up and manage projects to completion.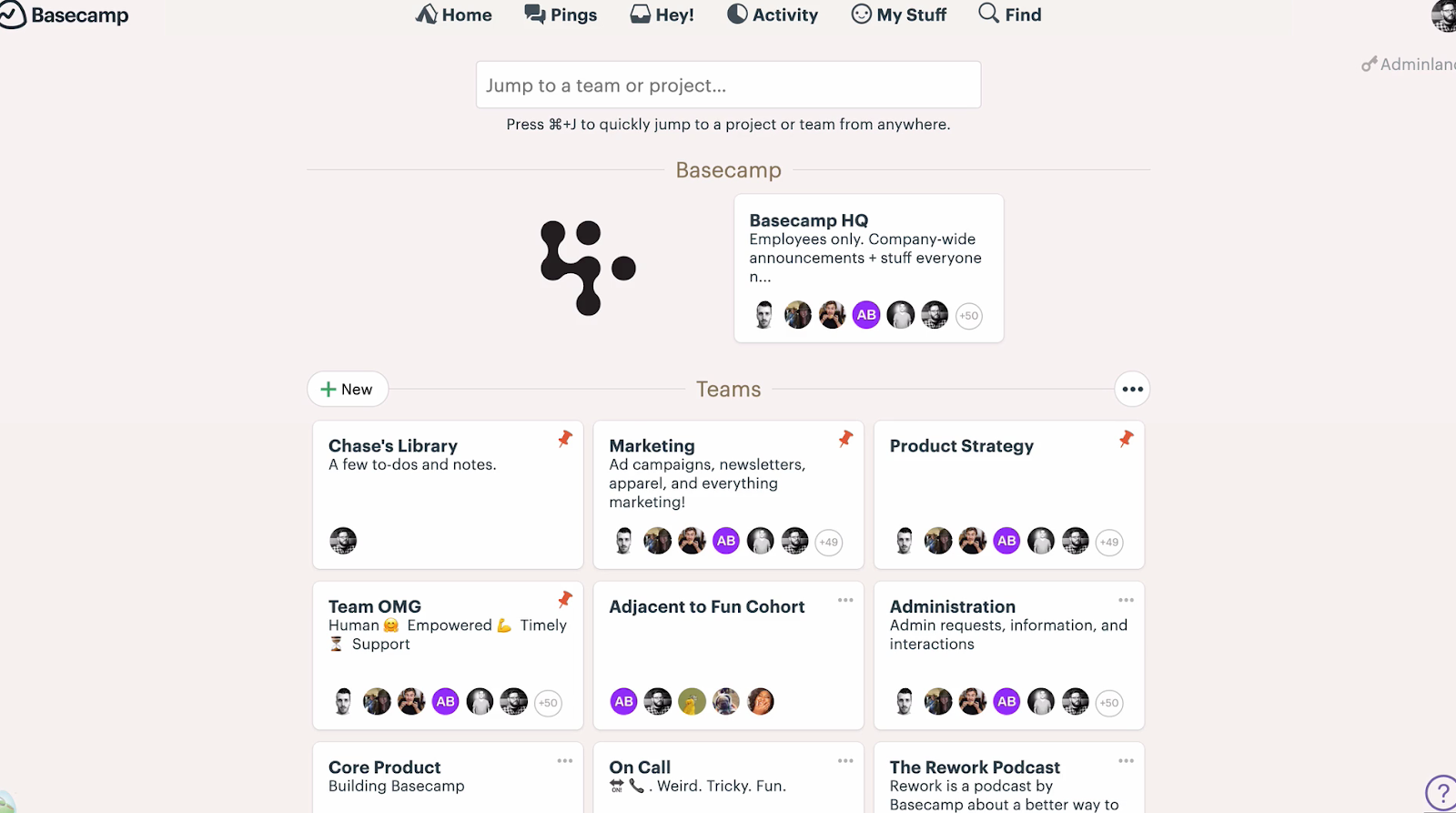 Each project can have its own unique members added to it, along with checklists and due dates. Team members can chat directly about the project, or talk with the team overall on the company page.
You'll get notifications when new messages come in or tasks are assigned to you, and you can also receive emails of daily or weekly summaries to ensure that you haven't missed anything.
Do you know how you spend your time?
Time is the most valuable resource we have, and it's easy for small teams to become overwhelmed with so many tasks that our time ultimately becomes mismanaged.
I'm a huge advocate of all businesses making a habit of tracking how they spend their time, even if they're a team of one. You can get a better understanding of how you're spending the hours in your day and which tasks are taking longer than you may think. This can streamline your scheduling moving forward because you'll have realistic expectations.

If you're looking exclusively for a time-tracking tool, Toggle is the way to go. They've actually got a web and mobile app along with browser extensions so you'll be able to track online and offline working hours if you choose.
Final Thoughts
Admin work can be draining and it can take up so much time that the rest of your work and even your business itself can be derailed before you know it. Fortunately, there are plenty of enterprise-quality tools that are now available at small-business-prices or are even free in order to help you add more hours back to your day so you can focus on the part of the business that makes the world go 'round: The work itself that you love doing.
Ready to start building secure and reliable forms with Formjelly? Start your free trial here.