November 3, 2020 by Formjelly
Don't reinvent the wheel.
To help make it as easy as possible to create new forms, Formjelly now has form templates!
How it works
When you're starting a new form, all available templates are included in the dropdown. Selecting one will give you a preview.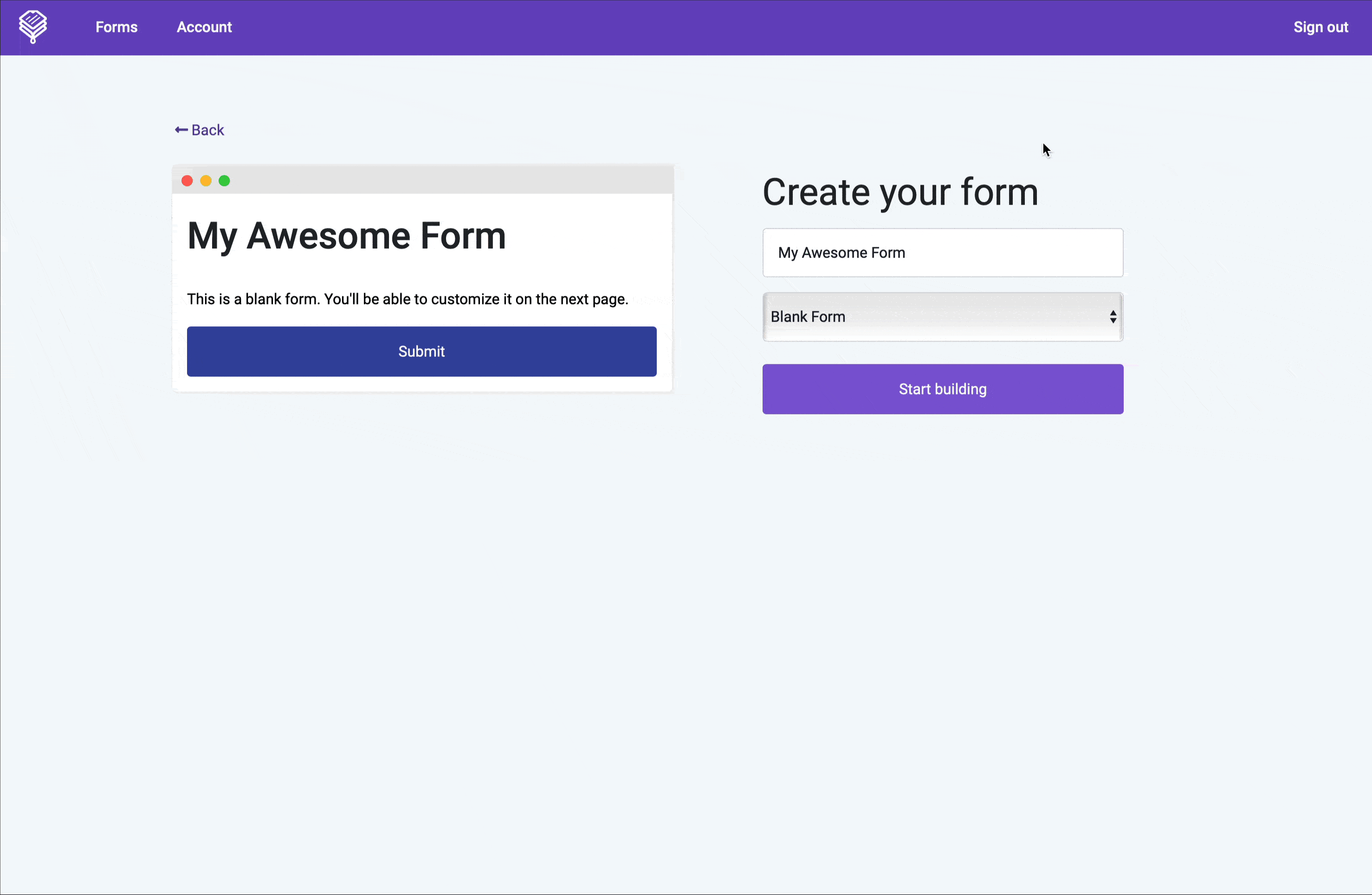 Once you've picked your template you can customize it just like any other form. Add more fields, change the colors, make it yours.
Templates were created for popular forms like performance reviews, PTO request, and job postings - with more being added. If you don't see the template you need, please let me know.
You can browse all templates here.
Happy building!