November 25, 2020 by Formjelly
Forms don't need to be plain, boring ways to collect data. It's no secret that a well designed form gets more responses.
With form templates it's easy to kickstart your next form with the fields you need. And with the visual form designer, you can update your forms to match your existing branding in no time. Just choose the colors you want and watch your form update in realtime.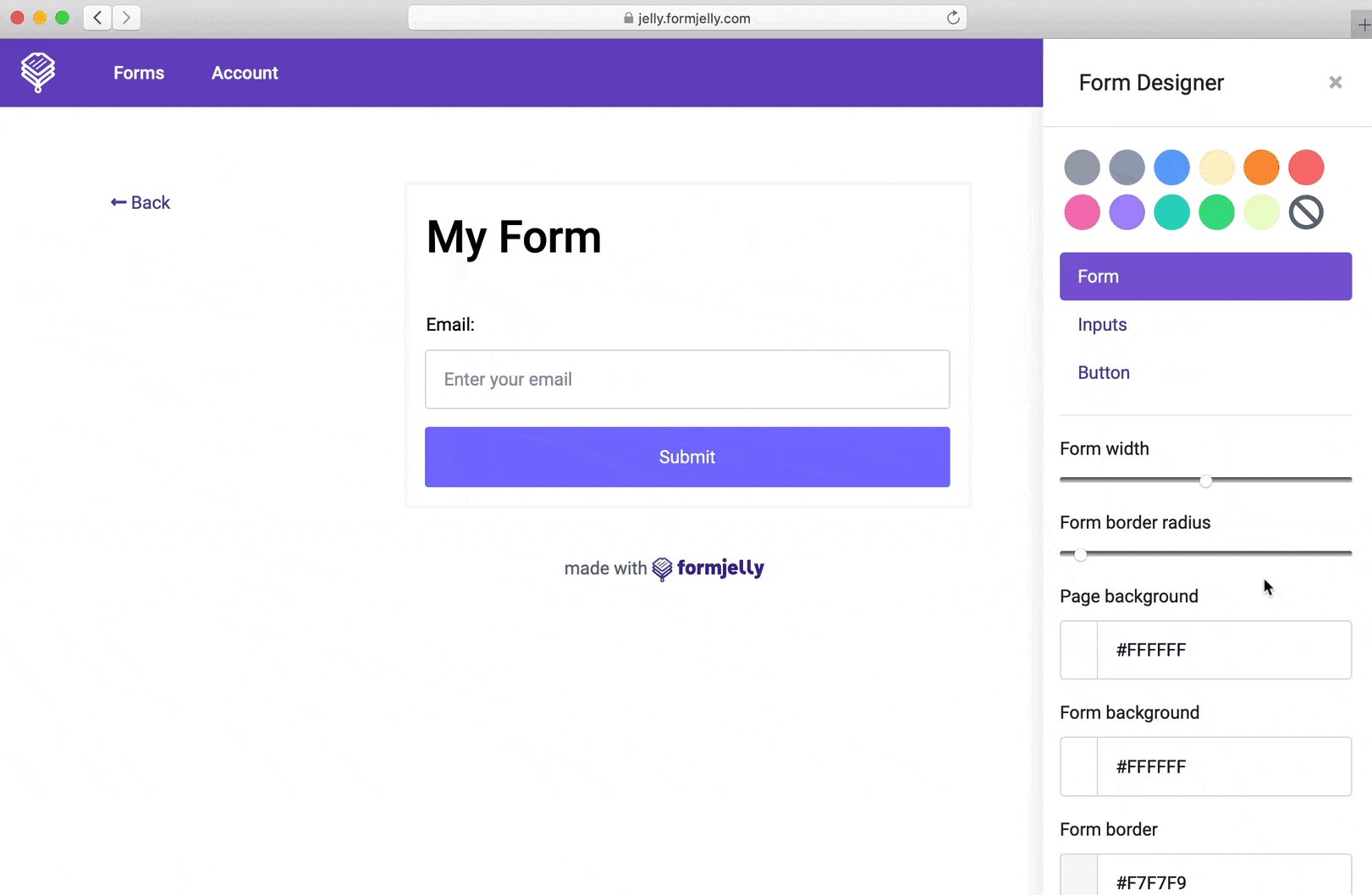 Don't have an existing brand? Not a designer? That's ok too!
If you don't have existing branding and you're not quite sure what colors work together, Formjelly makes it easy with color templates. Try different color templates until you find one that matches the look and feel you want.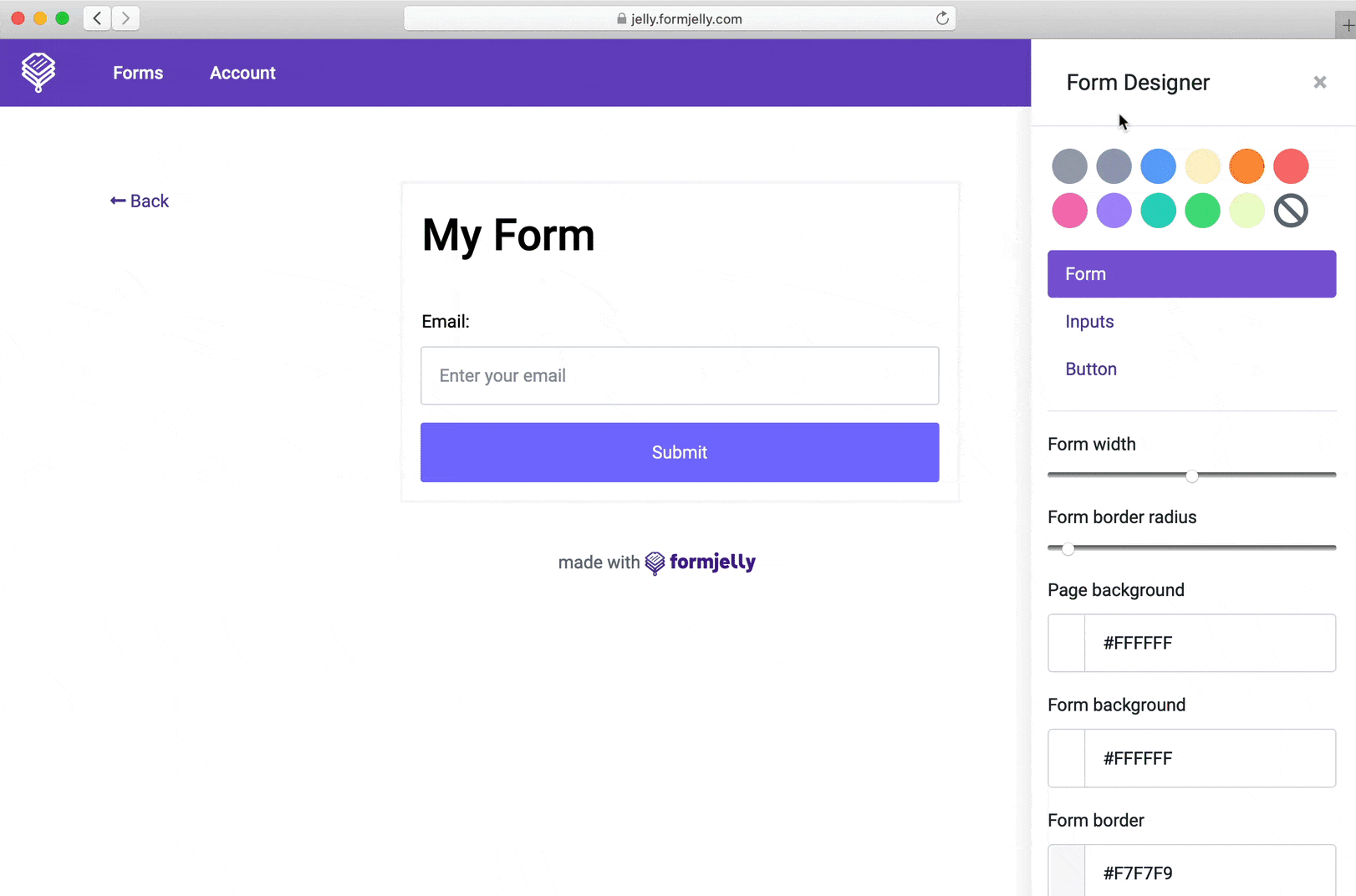 Have a color template you'd like to see? Send a message - I'd love to hear about it.
Happy form building!