Need to create a form, but don't have the time to learn to code? No worries, we made Formjelly just for you. Our visual form builder lets you create beautiful forms without having to write any code.
Different forms have different requirements, so we built Formjelly with that in mind. Whether you need to collect job applications or gather dishes for a potluck, Formjelly is flexible enough to create the form you need.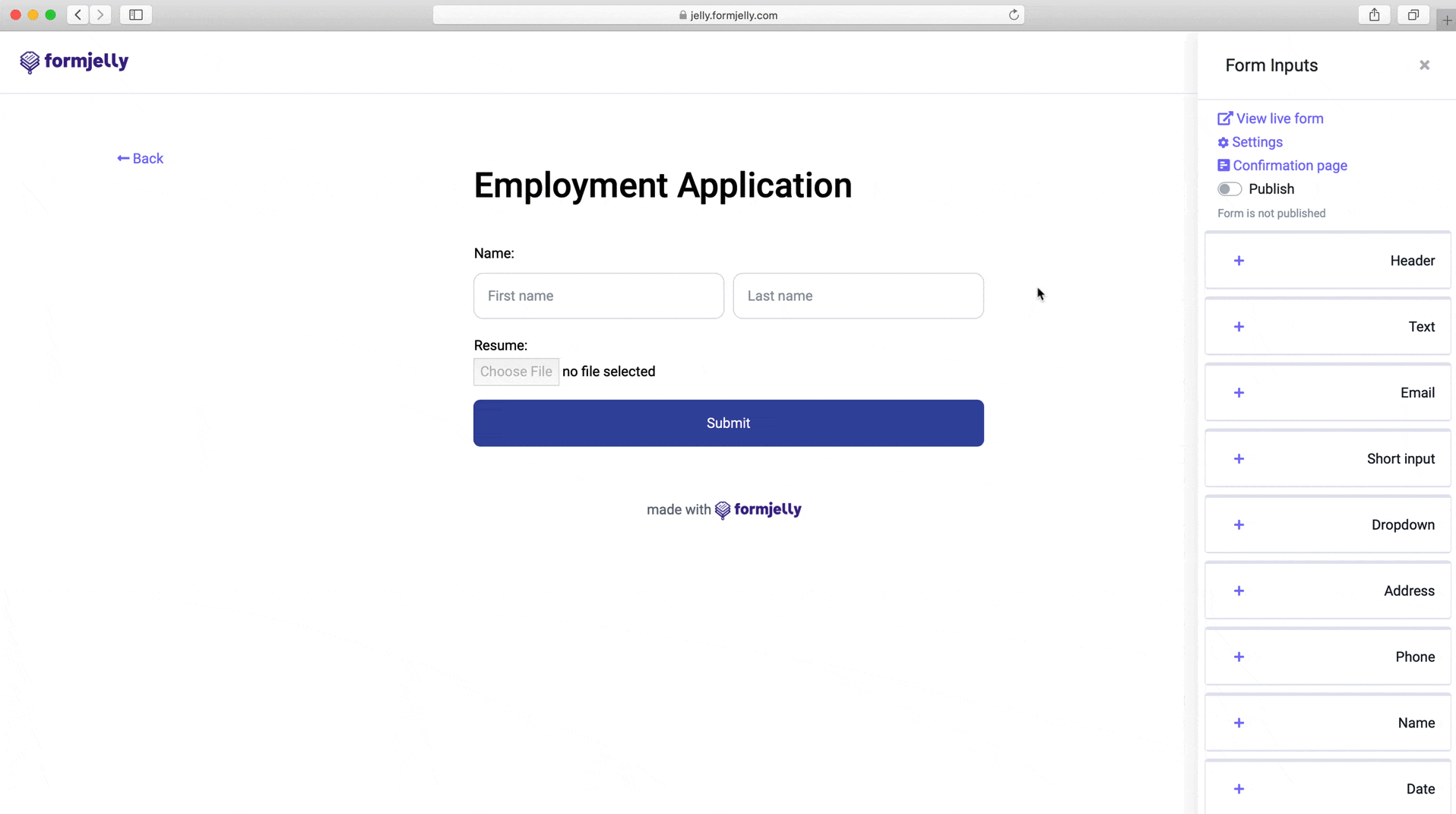 Once you've added inputs, updated the labels and text, you can customize the design. Our form designer makes it a breeze to update the style of your form with only a few clicks of the mouse.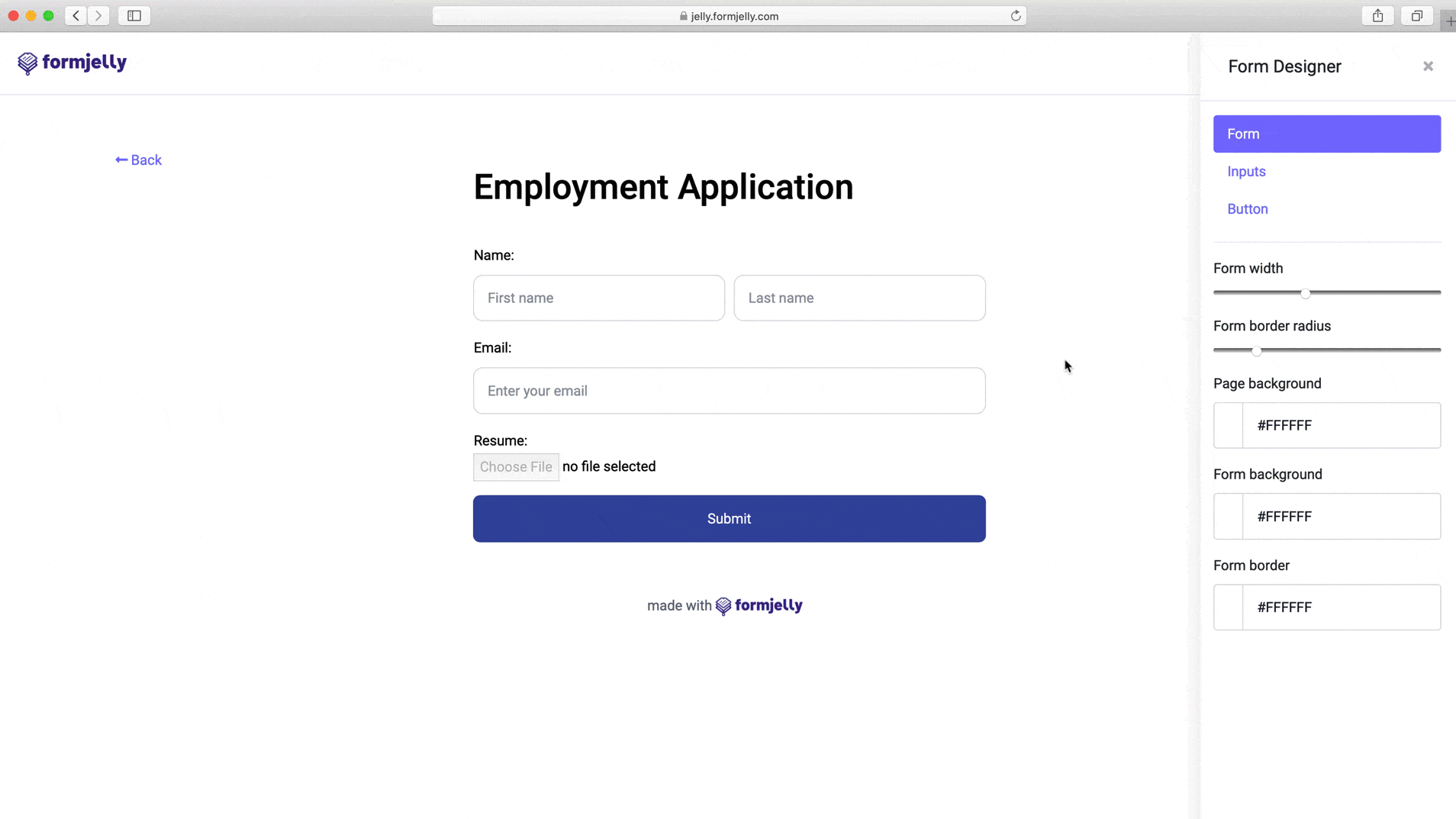 And every form created with Formjelly is optimized for mobile devices.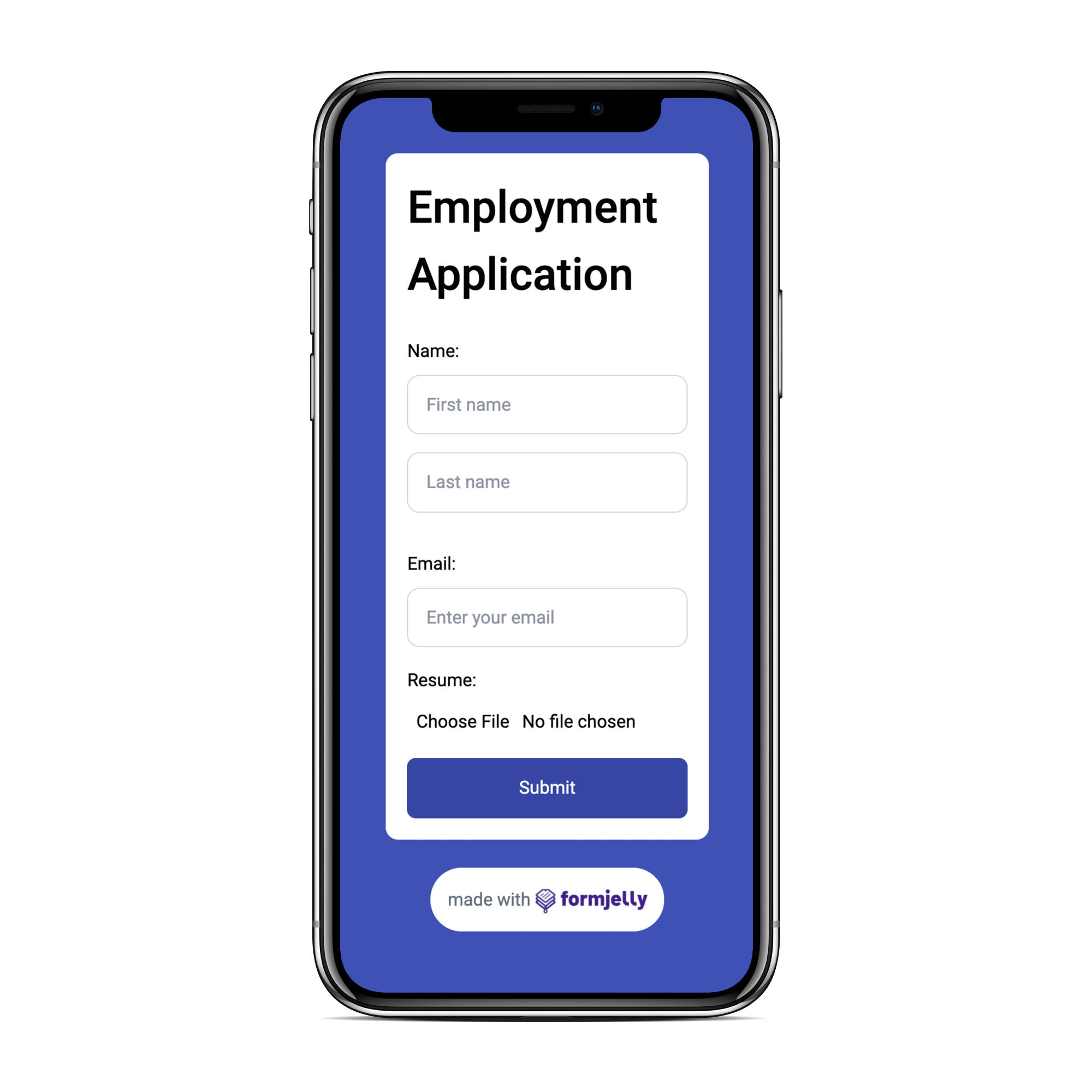 Ready to get started? Try Formjelly for free.